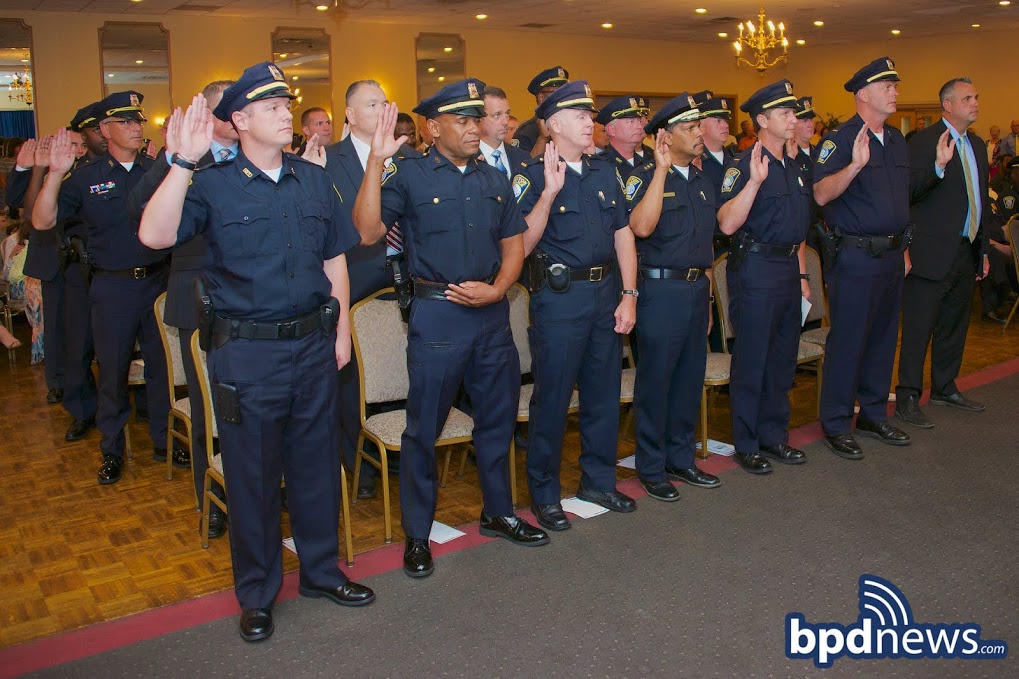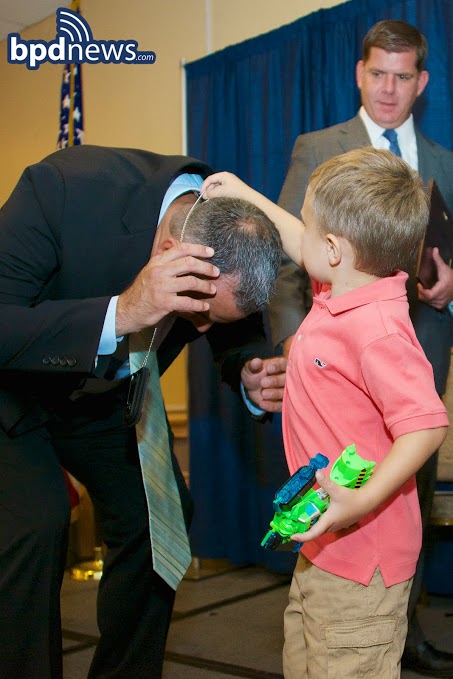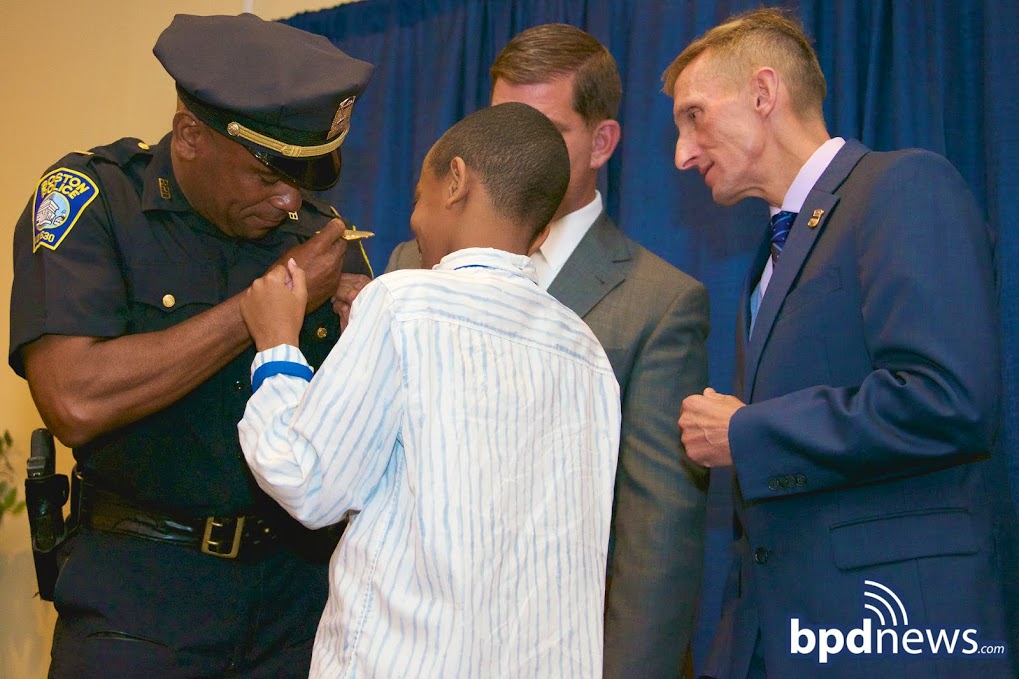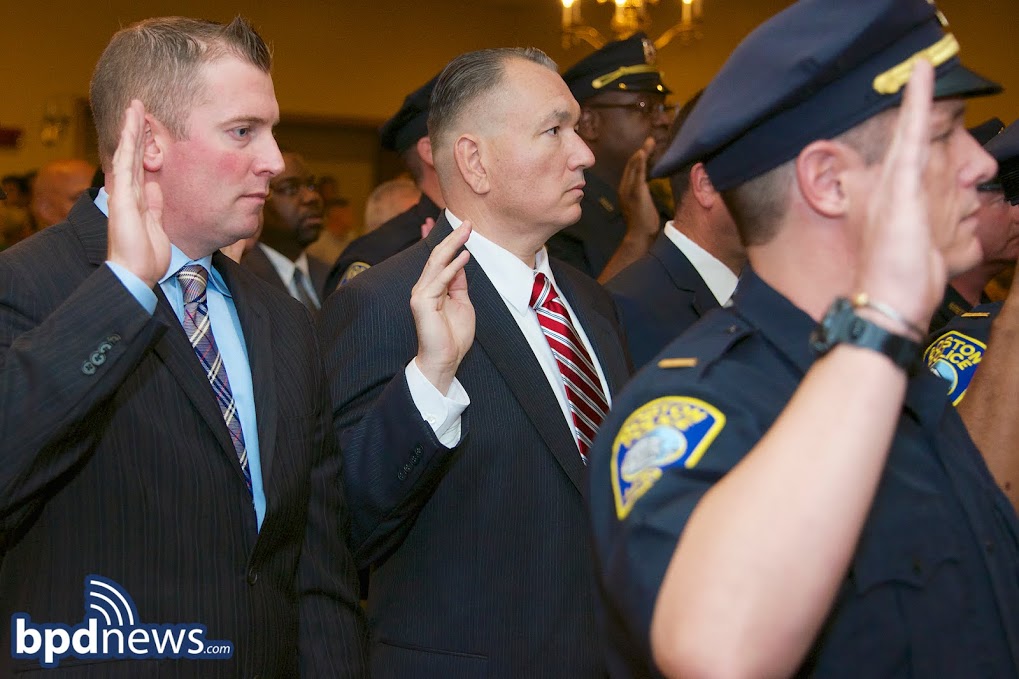 Today, Thursday, August 7, 2014 Mayor Walsh and Commissioner Evans welcomed family, friends, community members, and elected officials to the Promotional Ceremony of 35 Members. During the ceremony, BPD promoted six to the rank of Lieutenant, four to the rank of Sergeant Detective, twelve to the rank of Sergeant, and thirteen rated as Detectives. The combined service of those being promoted as measured in years equals 671.5 years with an average of 19 years of service per promotee. We wish the best of luck to all in their new positions!
To Lieutenant:
Michael Connolly J.
Stanley Demesmin
David Flaherty E.
Joseph Harris E.
Thomas Lema W.
Gary Ryan
To Sergeant Detective:
Richard Driscoll J.
James Miller W.
Thomas Pratt
Kenneth Turner S.
To Sergeant:
Timothy Cunningham S.
John Dougherty D.
Richard Fitzpatrick H.
James Freeman J.
Michael Harrington C.
Edward Garvey J.
Edwin Guzman
Luke Holbrook B.
Andrew Johnson L.
Thomas Leahy
Matthew Smith L.
Adrian St. Clair Worrell
To Detective:
Daniel Adams J.
Thomas Carty J.
Patrick Champagnie L.
Victor Evans L.
John Hyslip F.
David Martinez
Richard Moriarty G.
Timothy Murray D.
James Morrissey J.
William Samaras J.
David Singletary W.
John Sullivan L.
Thomas Sullivan E.
Thank you to all of the promotees for their continued service and dedication to the City of Boston!