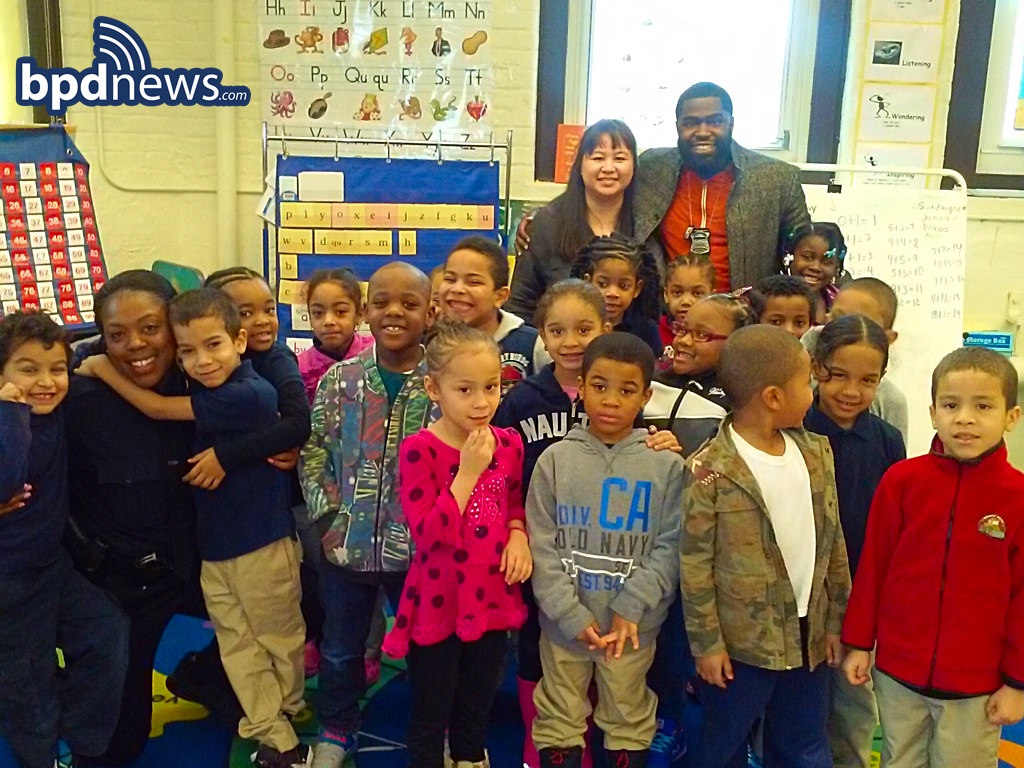 Yesterday, March 2, 2015, Officers Lylana Jones-Henderson, Kenny Grubbs, and Anthony Willis from the District B-2 (Roxbury) Community Service Office were joined by Officers Terrique Chambers and Jean-Paul Limontas of the School Police Unit and Officer Charles Moore from the Drug Control Unit to visit the Winthrop Elementary School in Roxbury as part of the National Education Association's "Read Across America" celebration.
The NEA "Read Across America" event began 18 years ago on March 2, 1997 to celebrate reading throughout the United States. March 2nd also happens to be the birthday of beloved author Dr. Seuss. The officers and the Winthrop Elementary students celebrated Dr. Seuss's legacy by reading his books and wearing the Cat in the Hat's famous red and white striped top hat.
The BPD would like to extend their thanks to Winthrop kindergarten teacher Mrs. Torena Webb-Thomas for inviting our officers to spend time with the children. The officers enjoyed building positive relationships with the students and look forward to returning soon!