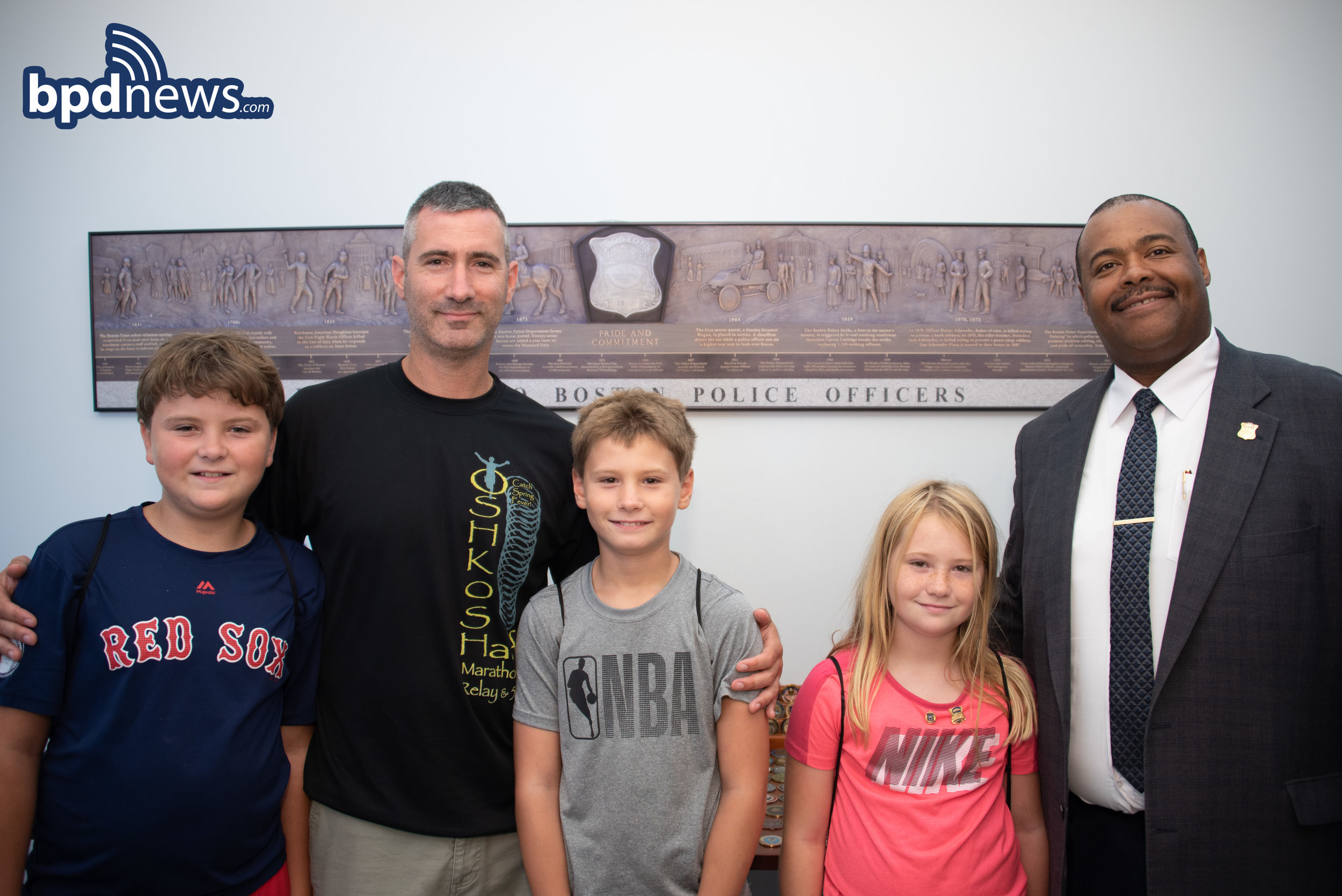 On Thursday, August 22, 2019, Nate Carroll, along with his three children, ages 8, 10 and 12, have been traveling across America after they started the "Thanking Law Enforcement Challenge," earlier this year. The family from Wisconsin plans on reaching all 50 states and 3,142 counties across America thanking police officers. Most of the challenge will be accomplished through encouraging letters written by the children to law enforcement officers doing kind or heroic deeds. So far, the family has traveled to 110 counties across the United States. Nate Carroll is also trying to do 1 Million push ups in 2019.
Said Nate Carroll, "My hope behind the push ups is to give my children an opportunity to witness what it looks like to set big goals and the huge commitment to do it."
The family was able to spend time with BPD Commissioner William Gross, toured his office full of sports and historical memorabilia, and received a gift bag filled with some very special BPD swag.