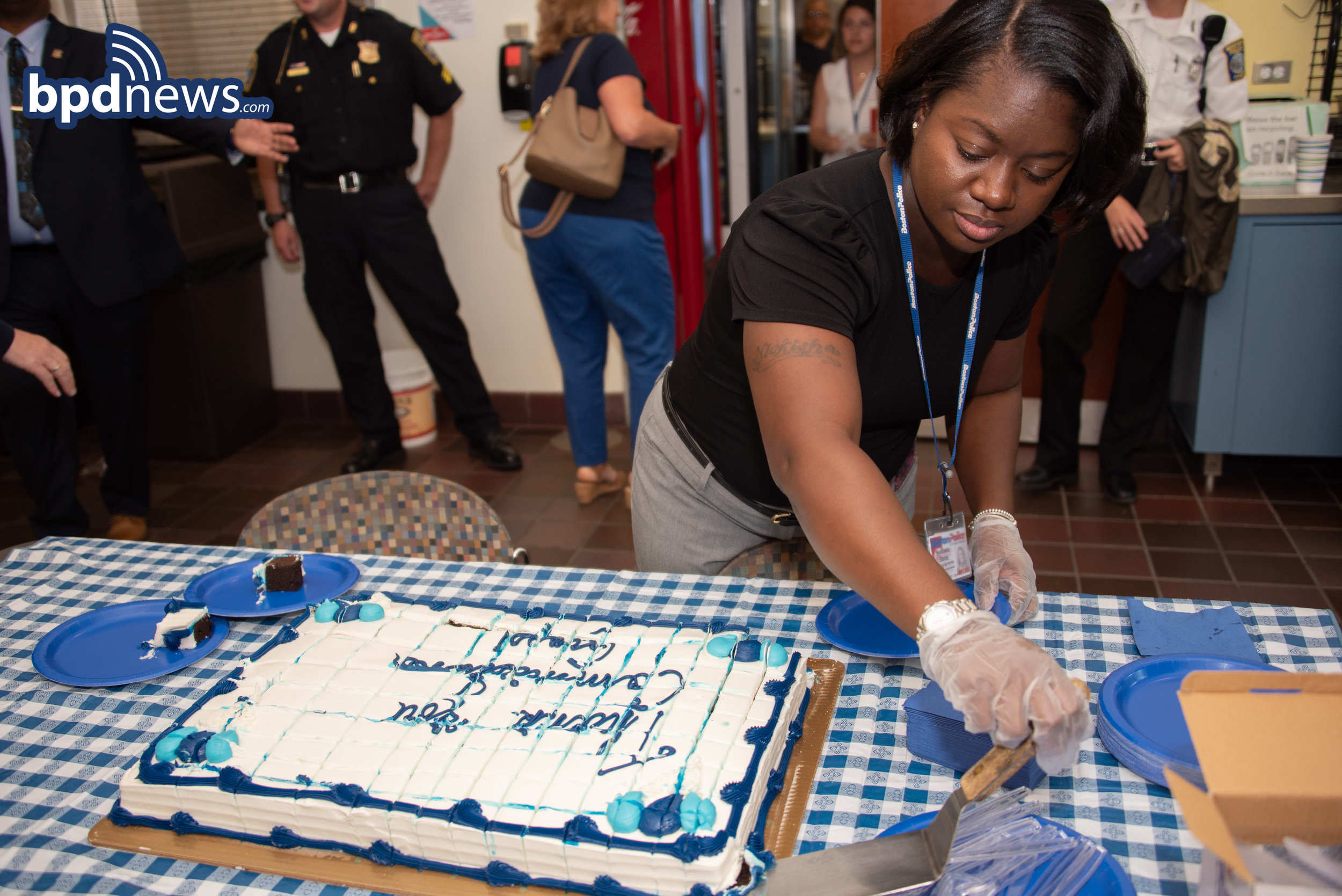 On August 6, 2018, William G. Gross was sworn in by Mayor Martin J. Walsh as the First African American Commissioner of the Boston Police Department.
Today, one year later, Commissioner Gross was honored for his leadership and dedication to the City of Boston. Surrounded by members of his hand-picked Command Staff as well as both sworn and civilian members of the BPD, Commissioner Gross had a chance to reflect on his first year as Commissioner.
Please join the men and woman of the Boston Police Department in wishing Commissioner Gross the best of safety and success for many more years to come!